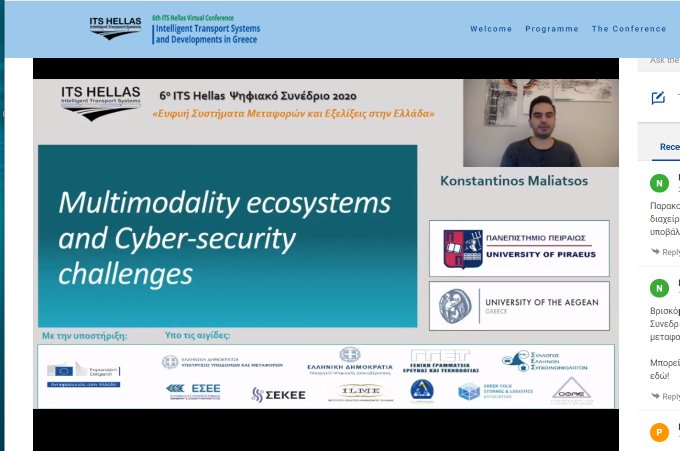 The Digital Conference on "Intelligent Transport Systems and Developments in Greece" was held for the first time as a virtual event, with the support of the European Commission Representation in Greece and under the auspices of the Ministry of Infrastructure and Transport, the Ministry of Digital Governance, the General Secretariat for Research and Technology, the Hellenic Institute of Transportation Engineers, the Hellenic Confederation of Commerce and Entrepreneurship, the Hellenic Association of Mobile Applications Companies, the Hellenic Institute for Logistics Management, the Hellenic Logistics Association, the Greek Cold Storage and Logistics Association and the Hellenic Federation of Road Transports. This year the Conference focused on issues related to the European goals and national aspirations and efforts for the transition to a sustainable and "green" mobility.
CitySCAPE partner Konstantinos Maliatsos from UPRC participated in the session entitled "Data collection and management" that was held in 15th December 2020 and presented "Multimodality ecosystems and Cyber-security challenges" representing CitySCAPE project.
The presentation is available here.