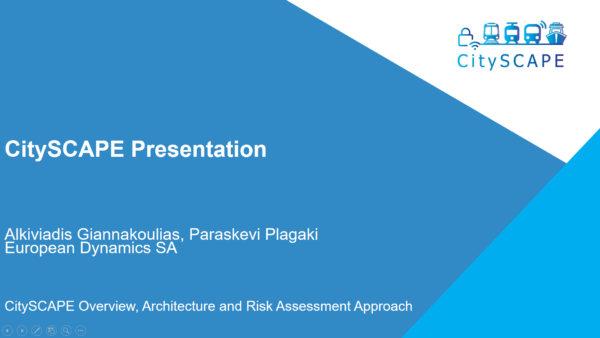 Our partners from ED participated in the webinar entitled "Seminar on Cybersecurity and Privacy for Multimodal Transport" that was held on 1st September 2021. The webinar was organised by the H2020 project E-CORRIDOR with the participation of the H2020 projects SPARTA, ECHO and CS4E
Our CitySCAPE partners, Alkiviadis Giannakoulias and Paraskevi Plagaki, presented the project overview, its objectives and its expected impact, while focusing on the risk assessment approach on which RITA engine will be based.
The presentation is available here.