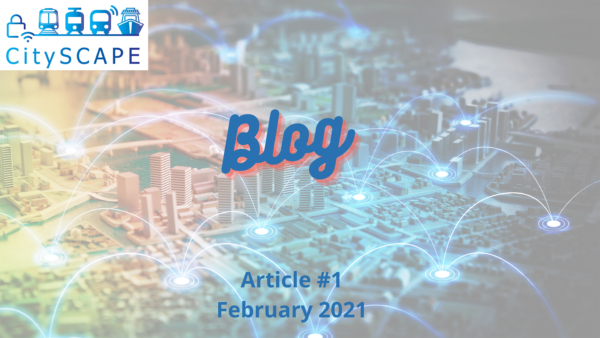 Why CitySCAPE and why now?
The multimodal transport approach has become essential within the concept of a "Smart City". It is crucial for a city to provide integrated services that give citizens and visitors convenient, efficient, affordable as well as environmentally friendly ways to travel within cities.  A strong multimodal transit system does more than just make it easy to get around. By building the right infrastructure and supporting the right services, planners can unlock new options for the city.
However, one of the main challenges that arise from the ongoing digitization and interconnection of the various information systems lies in protecting the circulated data and the performed procedures' safety. The more interconnected the different information systems are getting, the more vulnerable to possible cyber-attacks the system is becoming. Especially in the case of multimodal transport, traditional security controls have proved inadequate in many cases. That is why a project like CitySCAPE was needed. CitySCAPE aspires to ensure the uninterrupted transportation of passengers and protect their sensitive personal data at the same time.
It will help the coordination of the competent cybersecurity service providers and the upgrade of the possible cyber threats' database in a multimodal ecosystem as well as the standardization of all data in multimodal transportation with emphasis given to the security labelling. The months to come will show if CitySCAPE can go a step beyond!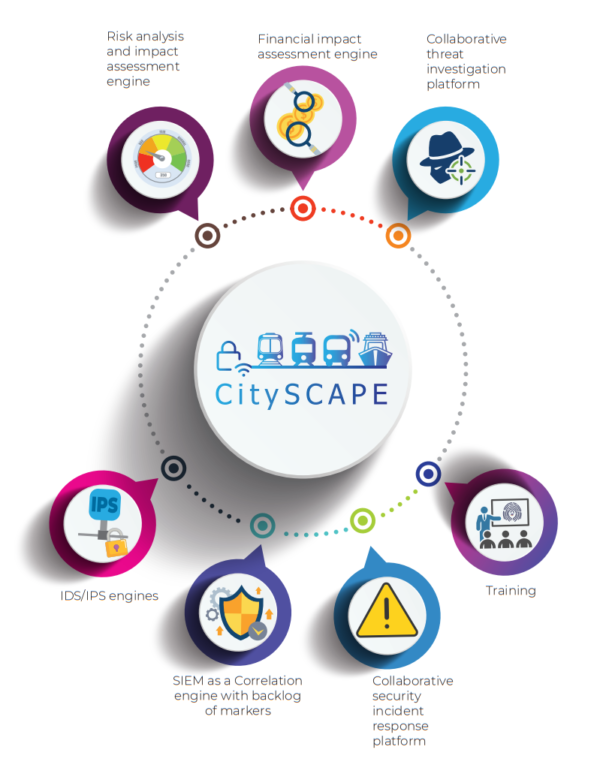 Institute of Communication and Computer Systems, Greece is the Project Coordinator of the CitySCAPE action, capitalizing on the vast experience gained from coordinating past and current H2020 transport and cyber-security projects and managing successfully large and multi-disciplinary consortia. Apart from coordinating the project and being the WP1 leader, ICCS will have a monitoring role in all WPs in order to follow activities and ensure that the work plan is in line with the Description of Action.
ICCS will also lead WP9 – Training activities and high impact communications since it has a broad experience in leading Dissemination Activities within European-funded projects. Furthermore, as a research entity tightly linked with the Academia, ICCS has the capacity to organize and prepare training activities with a diverse number of target groups. Finally, ICCS will lead tasks T7.1 – Pilot scenarios, validation plan, Pre-piloting preparation and T7.4 – Pilot evaluation, lessons learnt and recommendations.