Mobile technologies, Users and Cyber-security for infomobility services on multimodal transport systems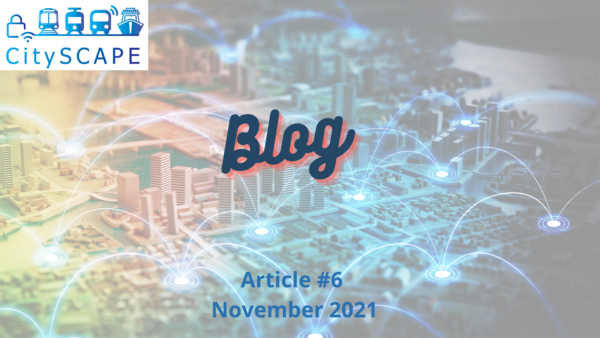 Context
Companies in the transportation industry serve a critical function for contemporary societies all over the world and their services have a key role in reaching sustainability goals. Public transports firms are in the path to embrace increasing digital transformation to improve efficiencies and cost savings.
Sources report 57% percent of total digital media time is spent on mobile devices and that our daily lives dependence on apps is increasing, considering they guarantee access to several information and services (e.g., instant messaging, online banking, business functions, and mobile account management, infomobility and access to public transportation and ticketing services). These trends result in increased use of mobile apps to more efficiently deliver services and information to passengers as well as to companies' staff.
The wide adoption of digitalisation, connectivity of systems and mobile technologies also raises the likelihood of attacks on operational assets exploiting weaknesses on the technological chains. It is a matter of fact that the more connected the transportation industry becomes, the more cyber criminals will target it. In facts, the X-Force Threat Intelligence Index 2020 reported that the transportation sector was the third-most attacked in 2019 and in the top ten at the end of the 2020. Mobile apps were downloaded onto user devices over 205 billion times during 2018.
This simple evidence underlines clearly why transportation companies must safeguard their mobile and web applications, facing constant active targeting and security threats. Indeed, Public transportation companies' mobile apps may contain sensitive business and customer information. For this reason, apps must be securely coded to be free of security bugs and privacy flaws for reducing the risk of attacks.
It needs furthermore to take into account that people install mobile apps and through them provide personal information easily, rarely thinking about the security implications.
Project innovation
CitySCAPE wants to introduce innovative risk analysis techniques and orchestrate several software solutions to build an interoperable toolkit capable to seamlessly protect and integrate its features into any multimodal transport system. Gruppo SIGLA srl partners with other companies (AMT and Kaspersky, first of all) to introduce into CitySCAPE toolkit all the elements useful to protect infomobility services of transport companies, delivered via mobile and web applications and to make sure this software meets strict security and privacy standards.
The Company
Gruppo SIGLA Srl, established in 1990 in Genova (Italy), is an Italian SME consisting of more than 70 specialists with high technical expertise and experience in the field of ICT. Gruppo SIGLA provides IT solutions, covering the entire lifecycle: from the analysis of the customer requirements to the implementation of feasibility studies, from the design (hardware and software) to the integration and configuration of the systems, from the development of "software dedicated applications" to their installation and delivery to the end users. Particularly, in the field of Automation, Gruppo SIGLA confirms its role as a partner of the market-leading companies for the provision of design, configuration, development and commissioning services in the industry fields. The company, registered at the National Research Registry, is constantly engaged in research and technology transfer activities to develop innovative products and solutions through Research & Development Business Unit strongly involved in the participation of funded research projects (European Union – 7FP, H2020, Ministry of Economic Development, Ministry of University and Research, Ligurian Region).
The Research & Development Department is involved into the project. This deparment is very active in networking activities and it is member of the following Districts and Pole: District of Intelligent Systems (SIIT), Ligurian District of Marine Technology (DLTM), Sustainable Energy Pole (EASS), Ligurian Medical Technology Pole (PLSV), TRANSIT Pole (Logistics and Transportation) and National Competence Centre for Security of Critical Infrastructures (START4.0).
Together with CIPI (Universities of Padova, Genova and Sassari), the company funded a joint laboratory – CyberTooth – for performing research on cyber-security on Internet of Things, Smart Cities and Distributed Ledger (among others). Still regarding cyber-security, the company supports CSET event as well as funded a grant for unemployed within the Master on Cybersecurity 2021 of the Univesity of Genova.
Within the Research & Development Business Unit, research activities focus on the following areas of intervention: Health, Smart City, Energy, Environment and Water, Green Economy, Transport & Logistics, Privacy Data and Security. Since 2008 Research & Development Business Unit is growing year by year in terms of researchers (currently 8 full time in charge of R&D and 12 from the other Business Unit depending on competences required by the projects), projects acquired and funded.